Dunni, Ghana—Yahaya Mubarik Mbeinba from Duuni is a MasterCard Foundation Scholar (cohort 7) at Kwame Nkrumah University of Science and Technology in Kumasi, Ghana. While studying to be a Doctor of Pharmacy, he participated in ILF's leadership training partnership with the MasterCard Foundation. He chose to conduct a Transformation Project in his hometown of Duuni, which is a rural farming community in the Northern Region of Ghana.
The community has a population of about 1,200 and most are engaged in farming activities involving the cultivation of yam, maize, cassava, beans, millet, groundnuts, and others. The community, however, does not have potable water. These pictures depict the only source of water in Duuni in the Nanumba North municipality.
In Yahaya's quest to impact the lives of the people in his community, he developed the Water is Life Crusade to provide potable water, which will help curb health problems in the area, as well as provide farmers with this vital resource for their crops. Yahaya began a fundraising campaign and is asking for donations from NGOs, students, charitable groups, and others in Ghana. The project is accepting cash donations or in-kind work for the construction and provision of boreholes in Duuni.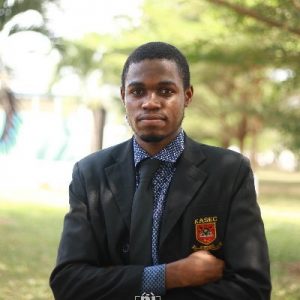 Thus far the project has raised 2,000.00 Ghanaian cedis (which is 201.71 in US dollars). This meaningful project shows a great deal of tenacity and leadership on the part of Yahaya and we celebrate his successes thus far. There is still a need for about GH₵14,000.00 ($1,414.83 dollars) to be able to provide the borehole for the people of Duuni.
#Waterislifecampaign
#MCFSP-KNUST
#Drop_a_penny_Save_a_life